金俊
个人信息
Personal Information
所在单位:复杂体系多尺度研究院
办公地点:上海市浦东新区华佗路653号
联系方式:jun_jin@fudan.edu.cn
职称:青年研究员
在职信息:在职
博士生导师
硕士生导师
1) The role of lysosomes in T cell immunity
Our knowledge of the role of lysosomes in immunity is mostly derived from innate immune cells, especially lysosomal degradation-specialized cells such as macrophages and dendritic cells. Their function in adaptive immunity is less understood. Dr. Jin has provided evidences that the lysosome is emerging as an important player in regulating T cell immunity in several dimensions: 1) improving antigen-specific T cell expansion by degrading PD-1: 2) modulating late endosome/MVB mass and secretion of exosomes; 3) reducing cell size and effector cell generation by inhibiting the MVB-mediated flux of GSK3β; 4) suppressing late endosomal mTORC1 activation and thus promoting memory generation; 5) Attenuating inflammation by preventing amphisomal release of mtDNA into the extracellular environment.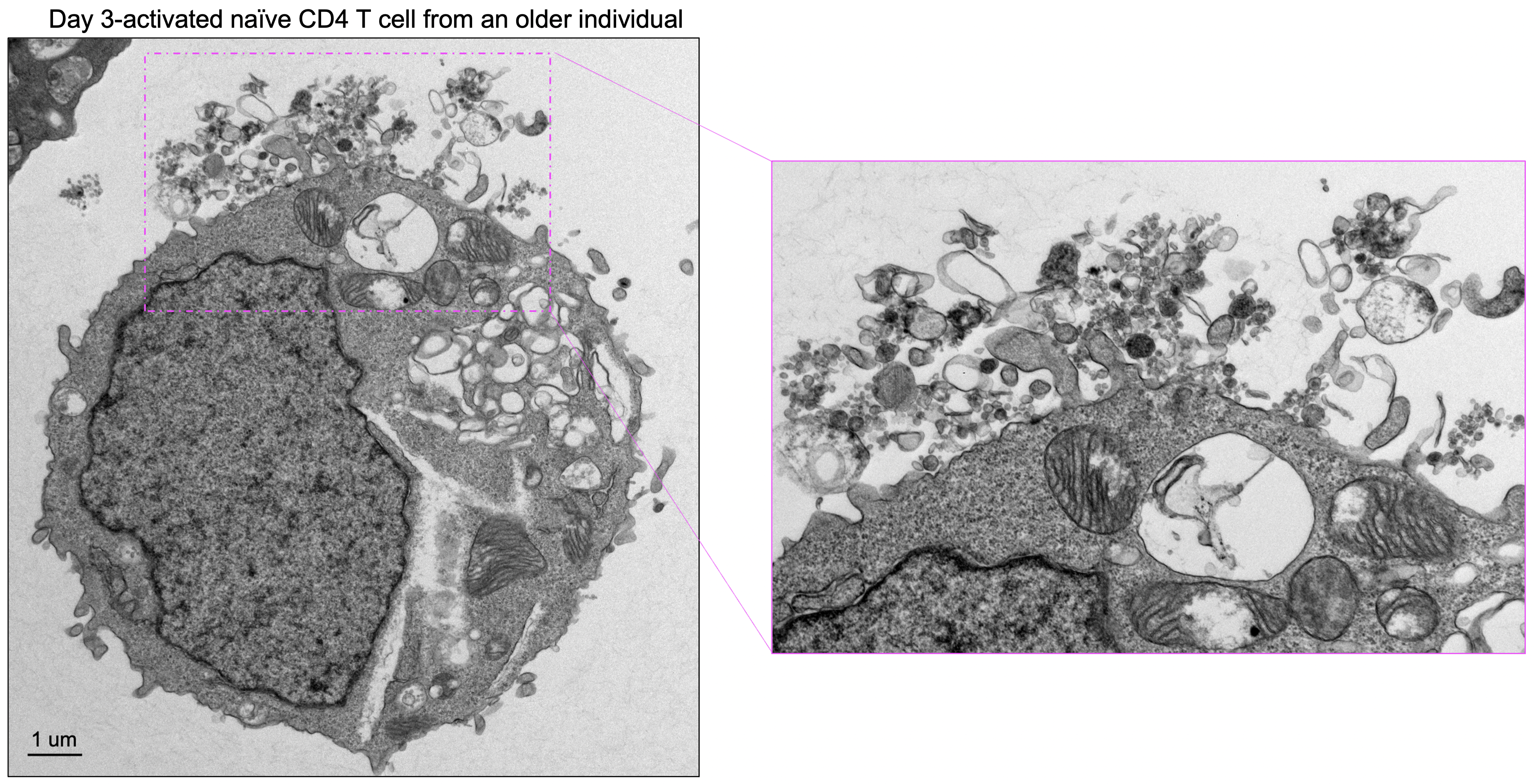 2) Lysosomal dysfunction in T cell aging
Dr. Jin found there existed a huge decline of lysosomal activity in T cell responses from older individuals, which was caused in part by FOXO1 deficiency-mediated loss of TFEB transcription, the master transcription factor for lysosomal biogenesis. Impaired lysosomal function in T cells from older adults affects most of the above dimensions, and particularly so through the expansion of the late endosomal compartment. Several of the age-related T cell defects such as their inflammatory and senescence-like features with reduced proliferative potential and impaired TFH and memory development can at least in part be attributed to relative lysosomal dysfunction. Dr. Jin pointed out a better understanding of how lysosomes regulate T cell immunity is needed to enable the design of interventions that could improve T cell immunity in older age.